President
Stan Hennessy
Dignity... Justice... A Voice in the Workplace
These are the principles on which organized labour was founded. No single union has ever achieved these goals with more success and consistency than the International Brotherhood of Teamsters. Teamsters Local No. 31 is affiliated with the International Brotherhood of Teamsters, Teamsters Canada, and the Canadian Labour Congress.
Information and Awareness
Archived News Bulletins
Archived 31 News Magazines and Information
(note: Acrobat Reader is required to view documents on Teamsters31.ca. It can be
downloaded here
).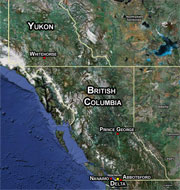 About Us
With a membership of 7200, Local 31 is one of four Teamster locals in the Province of British Columbia. Geographically, Local 31 also covers the Yukon Territory.
More about Local 31
Teamsters' National Benefits
The goal of the Teamsters' National Benefit Plan is to provide its members with the best possible health benefits which can be provided by the assets of the fund and the contributions paid to the fund by the employers.
More about benefits